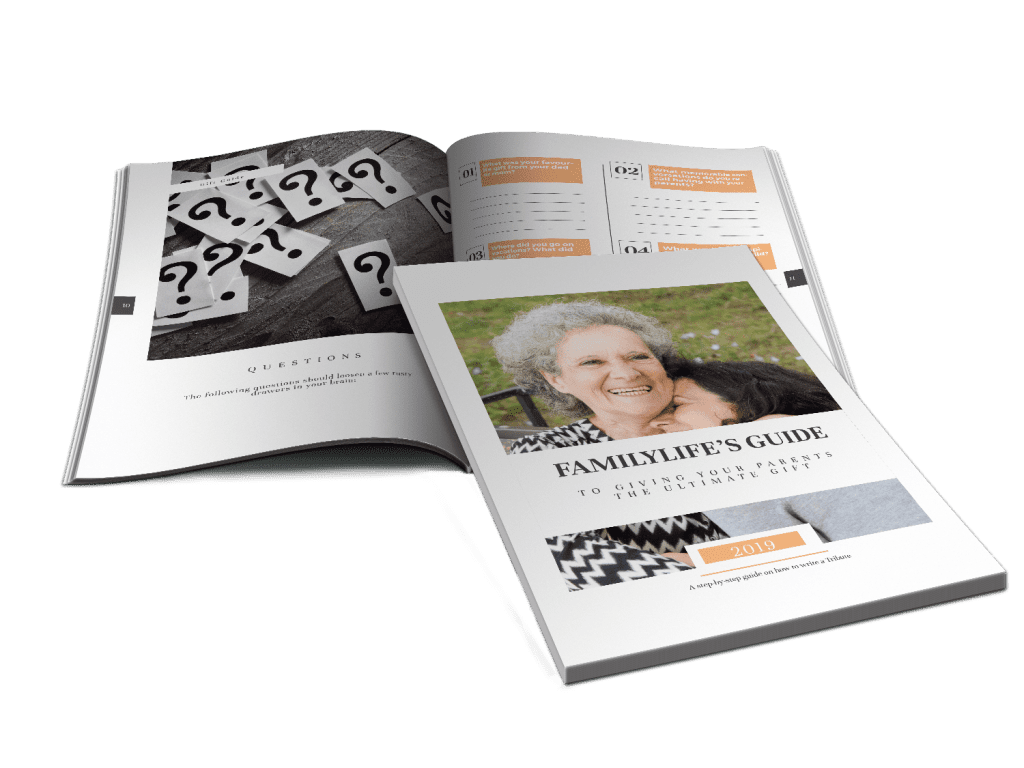 Most people see the value of honouring their parents, but many people would not know where to start when asked to write a tribute.
We've created a practical step-by-step guide that makes the process of writing a tribute to your parents so much easier and we're giving it away for FREE.
The easy to follow process in our guide helps to make writing a tribute to your parents an enjoyable activity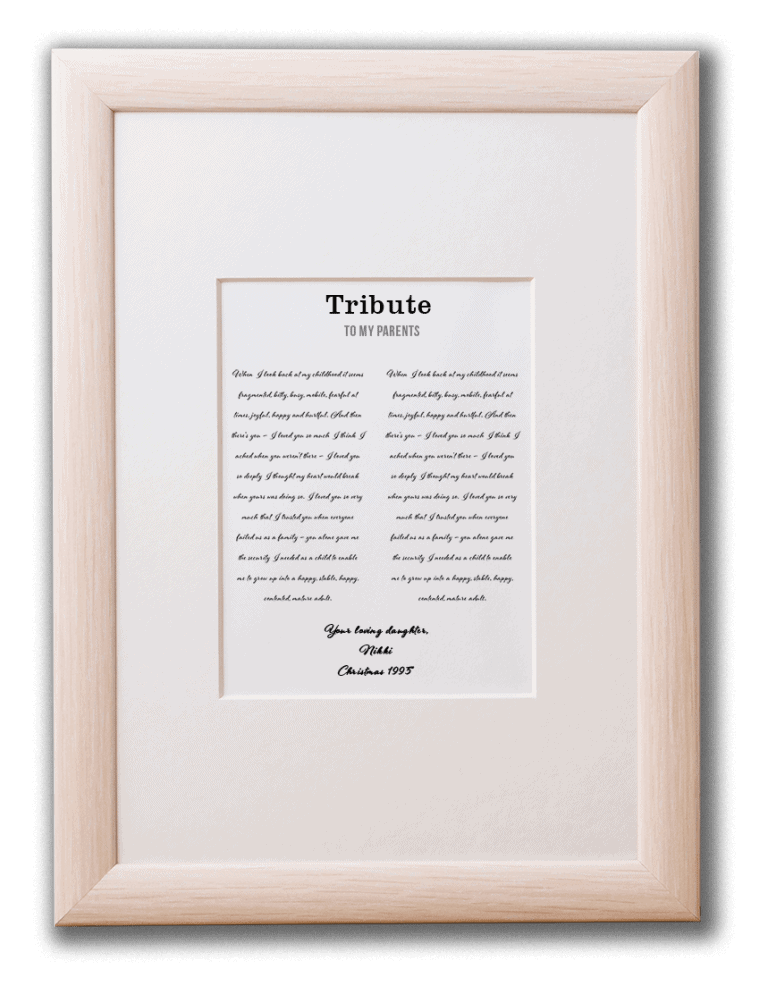 A Tribute - The Ultimate Gift
A thoughtfully written Tribute is arguably one of the most meaningful gifts your parents will ever receive from you.
Our FREE guide will take you through a step-by-step process to writing a tribute.
Listen to the below interview with Wynand and Nikki from FamilyLife NZ on radio Rhema
Here's what some of the readers of our guide had to say about writing a tribute
Enter your details below and we'll send your free guide to your inbox
Why not
share this
with a friend?