Help and hope for every home
Over the past 30 years that FamilyLife NZ has been serving couples in Aotearoa New Zealand, more than 24000 people have been impacted by attending on of our transformational marriage getaways.
Wow! That's 24,000 lives impacted. That's 12,000 families changed for good. The trajectory of those homes will forever be impacted. But it's only the beginning. We need your help if we're going to reach the 1.7 million families who call this nation home.
Every home a godly home. That's our vision and with your help we will see this realised.
Last year we trained 45 Marriage Mentor couples and strengthened 243 marriages through our in-person getaways. We've also worked with 50 church ministry leaders on strengthening their strategy for helping marriages to thrive.
With the size of our existing team we can only marginally grow this impact, but with your help we're hoping to grow our team so we can reach even more homes with practical help for their marriages. 
Here are some of the projects that need funding in 2023. Perhaps you want to contribute to our general growth fund, or perhaps you'd like to get involved in meeting one or more of these specific needs:
$15,000 to contextualise and print small group studies.

$40,000 to support our digital strategies (podcast, videos, automation, app development)

$235,000 growth in annual donations to create 4 new positions in the team

$35,000 to capture and produce hope stories for television

$38,000 to subsidise weekend getaway costs and keep prices affordable for attendees

$20,000 to support our growing team with office space and equipment

$15,000 to rebrand and relaunch the message of every home a godly home

$10,000 in travel costs to spread the message far and wide throughout New Zealand

$18,500 to grow our resource centre materials, availability, and reach

$25,000 to provide financial aid for couples needing counselling support

$5,000 to produce new Marriage Mentoring manuals
Will you

partner with us

on this growth journey?
Your gift makes it possible for us to continue the work we do. Thank you for your consideration and please share this opportunity with someone you know
As our "Thank you" for your partnership with the work we are doing, we'll send you a free copy of the fantastic new resource by Dave and Anne Wilson – Vertical Marriage.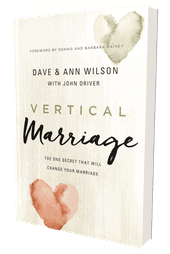 Thanks for being a Friend of FamilyLife NZ
We are only able to bring these resources to you due to the generous contribution of our regular donors. Thanks to all our Friends of FamilyLife who continue to support us in the work we do!
Invite others to be a part of the mission
Please consider sharing this page with anyone you know who would be interested in supporting our mission to help strengthen families all across Aotearoa.